Joe Bhat is our principal dentist at Moor Park Specialist Dental Centre and is a specialist in both Oral Surgery and Prosthodontics.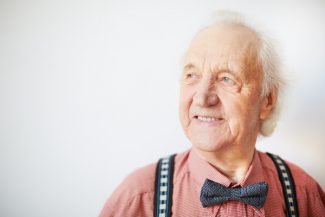 Since their introduction over 50 years ago, dental implants have proved to be the answer to many people's prayers as a way to restore missing teeth. For dentists, they have provided a strong and stable solution to tooth loss. For people who have lost teeth, they can change their lives for the better in a matter of days, or even hours. As with any technology, new improvements to materials, and developments in techniques are being made all the time. This is true of dental implants and companies have now developed a wide range of implants which can now be used in new and different ways than before.
In the past, after dental implants were placed, it was necessary to allow everything to heal and become fully integrated before it was possible to fit the crown or other dental prosthetic. In some cases, it would often take up to six months to complete a patient's implants. Now it is possible to remove all of your teeth, place the implants, and fit your dentures in a single day.
Enjoy the benefits of same day teeth
When you visit Moor Park Dental in London, dental implants which will hold your dentures in place can be fitted at the same time as your teeth are removed and a set of dentures will also be fixed in place at the same time. When you walk out of our dental practice in London, dental implants and dentures all in place, you can smile confidently, knowing that now your dentures will stay firmly and securely in place. This procedure is called same day teeth and offers you, the patient, the benefit of maintaining both the aesthetic and functional aspects of your new teeth from the start.
Other important bonuses of having the whole treatment carried out in just one day is that overall the costs are reduced, and the discomfort that you may experience is minimised.  You will be pleased to discover that you do not have to keep returning for multiple appointments, sometimes over a period of several months before your treatment is completed.
Principal Dentist Joe Bhat regularly manages complex clinical restorative problems and places and restores Dental Implants.
To book a consultation, get in touch with the practice by calling 01923 823 504 or emailing info@moorparkdental.com today.