Dental implants help to improve the quality of life for many people with missing teeth. Unlike conventional dentures and bridges, they actually bond with the bone tissue and create a strong and sturdy foundation for replacement teeth.
If you are missing one, several or all of your teeth and you have decided to have dental implants, you will want to ensure that your oral health is in safe hands. Dentist Joe Bhat is a highly-trained and experienced implant dentist who has been dealing with complex restorative problems with dental implants for many years.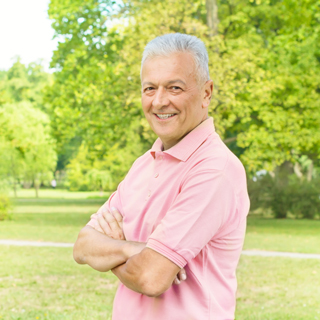 Why Dr Bhat?
Dentist Joe Bhat has many academic qualifications and a high level of skill and clinical experience with dental implants. He is a member of many prestigious dental organisations in the UK and around the world and he occasionally lectures on dental implants at home and overseas. More importantly, he leads his own training programme for fellow dentists who want to educate themselves on the latest dental implant techniques.
Finding an implant dentist with the right education, training, and experience is important for dental implant success. But it is also important to have a dentist who listens to your needs and opinions, and explains all the options and procedures involved, in simple terms. A caring and passionate dentist, Joe Bhat will be by your side from the beginning of the treatment to the very end.
Your consultation appointment
Once you decide to have dental implants with Dr Joe Bhat, he will take the opportunity to fully understand your individual situation, your goals and aspirations as well as your medical history. While he will take time to ensure that every aspect of your dental and general health is covered, Dr Joe Bhat will also examine your teeth thoroughly and determine whether you are a good candidate for dental implants. Generally, most people can have dental implants as long as they are healthy, have no active gum disease and have enough bone tissue left in their jawbone.
In order to give you a full understanding of what's involved, Dr Joe Bhat will take x-rays of your teeth and then outline the treatment stages and potential costs.