Losing a tooth can be a huge hit to a person's self-esteem, which in turn will affect their confidence in everyday life. Dr Joe Bhat, dentist, believes that no one should have to struggle with a gap in their smile. Eating your favourite foods and smiling with confidence should be possible for everyone.
Dental implants can provide a form of tooth replacement that could last you a lifetime of smiles. You may be referred to Dr Joe Bhat. Dentist, Dr Bhat is referred to by over 300 dental practices for dental implants.
This is because he is an internationally renowned speaker on the subject of dental implants and his practice has been devoted to dental implants for over 16 years.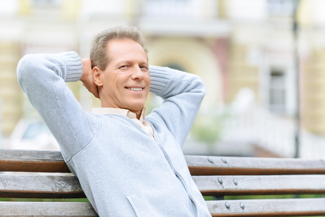 Why have I been referred?
Being referred to an outside dentist is nothing to worry about. Not all dentists are qualified to perform dental implant treatments. Some cases may also be too complex for your usual dentist to feel confident carrying out.
This is why outside help may be needed sometimes. You're in safe hands with Dr Joe Bhat, dentist.
Why dental implants are the preferred treatment
Dental implants are the preferred treatment in the UK for the replacement of teeth. This is because of the multiple advantages dental implants have other forms of tooth replacement.
Because the implant fuses with the jawbone, implants work with the body to improve the strength and durability of the jawbone. This is because dental implants provide the same type of stimulation that a natural tooth root provides the jawbone.
If a tooth isn't replaced in time, the surrounding teeth can shift into the gap left behind by the missing tooth. This is prevented with dental implant placement.
Dental implant placement
For dental implants to be placed, the patient needs to undergo a minor surgical procedure. During this procedure, a small hole will be created in the jawbone where the implant needs to be placed and the implant inserted.
The implant needs as much contact with the bone as possible to ensure a stable foundation for tooth replacement. Any number of missing teeth can be replaced with dental implants.