The dentist Joe Bhat is highly experienced in the placing of dental implants. He has given more than 5,500 of them to the patients of the 300 dentists who refer to him. He has lectured on the subject of implant dentistry extensively in the UK and overseas. Through training and mentoring schemes, he helps other dentists to gain the skills they need to successfully place implants in the most efficient and effective way.
Whichever variety of tooth loss has caused you to seek a dentist, Joe Bhat and his team will provide you with reliable replacement teeth. If you have oral health complications, we are experienced in devising ways to overcome them. In doing this, we can restore your dental function and enhance your aesthetic appeal. You'll be able to enjoy your food with gusto and smile without embarrassment.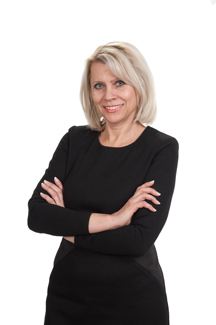 A range of situations
Tooth loss happens in a variety of ways. You may have fractured or knocked out a tooth while playing sports. You could have lost a whole set of them to years of gradual decay.
The dissatisfactions arising from tooth loss are numerous. You may feel like you have to hide your smile when posing for photographs. Chewing food might be problematic. The remaining teeth have to work harder, and can be tricky to clean. The dentist Joe Bhat can provide you with new teeth that function like natural ones, and look just as good. He has years of experience in providing this life-enhancing treatment, and the results will last for a long time. If properly looked after, the new teeth could stay in your mouth for decades.
If you already wear removable dentures, implants can be used to stabilise them. This will improve your overall experience when eating, drinking and speaking.
A comprehensive process
Paying attention to detail, the contemporary dentist Joe Bhat will create a customised treatment plan for you, and explain exactly what your treatment will involve before it begins. It can take several months to complete the procedure, and the exact length will vary depending on your needs. Once your new teeth have settled in, you can start enjoying their benefits straight away.