When your teeth aren't right, nothing feels right. If you have been referred to dentist Joe Bhat for treatment by your own dentist, chances are that you can agree with that statement.
Dentist Joe Bhat is an oral surgeon whom more than 300 dentists across the UK refer to when they have a patient with a complex case who needs oral surgery. Very often, this involves replacing teeth with dental implants.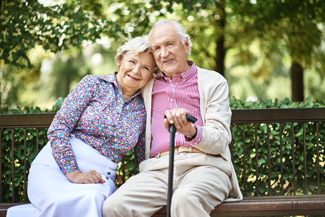 With more than 30 years of history behind them now, dental implants are generally no longer considered experimental, and there are plenty of oral surgeons throughout the country who are very experienced in routine dental implant surgery, such as replacing up to three teeth in a row with one implant, or using the All-on-4 technique to replace an entire arch of teeth on between four and six implants.
When things aren't so straightforward
However, life is not always simple, and neither is dental work. Patients often have a combination of problems to solve with a combination of treatments. For example, if someone has been missing several teeth for some time, there's a good chance their remaining teeth will have wandered out of their original positions in the jawbone, and may even have started to tip into the gaps left by the missing teeth. Braces might be required to put these leaning teeth back where they came from before the implants can be placed.
When teeth have been gone for some time, it is more than likely that the gums and bone in the gap will have changed. When no longer in use, gums recede and bone is resorbed. So, it may be necessary to find ways to rebuild the bone tissue so that it is strong and dense enough to grip the implants. Dentist Joe Bhat may well use a bone graft to replace missing bone material. If so, there may well be a wait of several months between the bone graft and the implant surgery so that the jawbone has sufficient time to rebuild itself. Sometimes it is possible to have the graft and the implant done at the same time.