Tooth loss can already be a stressful experience, there isn't any need for you to be stressed any further when it comes to tooth replacement. This is why finding the right dentist is very important. You need to find a dentist who has the relevant experience and a good rapport with the patient.
It's even more important to search for the best surgeon possible because if dental implants are placed correctly they could last you a lifetime. Implants also support the rest of your teeth by providing sufficient stimulation to your jawbone.
Some patients who have lost all of their teeth and have been using dentures will notice a 'sunken in' look around their lips. This is because, over time, the jawbone changes shape, along with the gums.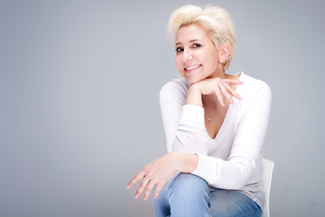 Your optioins for dental implants
Many patients may be referred to a maxillofacial surgeon for their treatment. Joe Bhat is one such surgeon, who has placed over 5,500 dental implants. His patients are referred to by over 300 dentists in the UK, making him a surgeon you can trust.
Implants can replace any number of missing teeth. Patients can also have dental implants placed to support dentures, fixing them in place. This adds a whole new realm of reliability and usability to a patient's dentures.
With a long list of satisfied patients, Joe Bhat is a great option to create your new smile, allowing you to go back to eating all of your favourite foods and giving you the confidence to smile again.
Your patient journey with Joe Bhat
Most dental implants used in modern implant surgery are made from titanium. This is because titanium is widely accepted by the body, allowing for the jawbone to integrate with the screws used in dental implants.
For the screw to be inserted, a small hole needs to be created in your jawbone. The aim is for the screw to have immediate contact with the bone to create initial stability.
Once a healing period has completed, the bone will have healed around the screw, creating a stable foundation for the long-term support of crowns, bridges or dentures.