Dental implants can be a life-changing treatment for those who have lost a single or all of their natural teeth. If you have been referred to Dr Joe Bhat dentist or you're a patient at his resident practice, you're in great hands.
Dr Bhat has placed over 5,500 dental implants over the course of his career and is a well-respected speaker on the subject. Over 300 dental practices refer to Dr Joe Bhat dentist for his knowledge and expertise.
Having dental implants is a big commitment so you'd be wise to find the best dentist you possibly can to place your implant.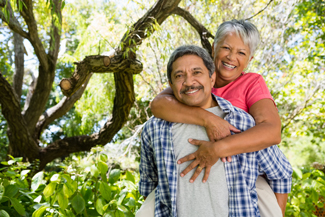 What is a dental implant?
A dental implant is basically an artificial tooth root that can be inserted into your jaw to support a range of different appliances. They can replace any number of missing teeth and last you a lifetime if they are looked after well enough.
They function and look just like a natural tooth, just without the same sensitivity you get with a natural tooth.
Your journey with Dr Joe Bhat
Your whole journey with Dr Joe Bhat will take anywhere between six weeks and six months. It all depends on how quickly your jawbone responds to the dental implant and the healing time your body needs.
Firstly, you will be fully assessed using the latest technology to plan exactly where your implant will go and how it will function.
When we have sufficiently planned your treatment, you will be ready for the minor surgical procedure that is required to fit the implant. A small hole needs to be created in your jawbone to allow for the implant to be inserted.
The aim is for the metal of the screw and the bone to have as much contact as possible to encourage integration. The screw is made of titanium or a titanium alloy to allow the bone to integrate fully with the screw.
Once the screw has integrated you will have a stable anchor for a false tooth, bridge or even dentures to be fixed into your mouth. You will be back to your normal quality of life in no time with dental implants.