If you have chosen dental implants as your form of tooth replacement and you have been referred to an outside dentist, there is nothing to worry about and there is nothing wrong.
Dental referral is a common practice that is to the patient's benefit. Not all dentists are qualified to perform dental implant surgery as it is a more complex dental treatment. You may also be referred to an outside dentist if your case is particularly complex or difficult.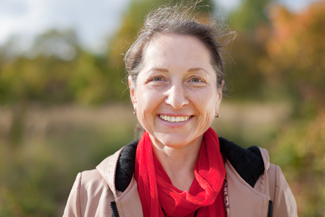 Over 300 dentists in the UK refer to Dr Joe Bhat. Dentist, Dr Joe Bhat is a renowned implant surgeon, with his surgery being devoted to dental implants for over 16 years.
It's important to find the best care available to you when undergoing a complex dental procedure like dental implant surgery and Dr Bhat is one of the most experienced in the country so you'll be in safe hands.
The advantages of dental implants
Dental implants have many advantages over other forms of tooth replacement. Most of these advantages stem from the dental implant's ability to work with your body rather than against it.
Implants act as an artificial tooth root that integrates with the jawbone to provide a stable base for tooth replacement. A single implant can support multiple teeth in a row depending on the quality and amount of bone to support the implant.
Because the implant provides stimulation to the jawbone like a tooth root would, it encourages the bone to become renew itself, maintaining stability.
Dr Joe Bhat, dentist, can talk you through the full list of advantages of dental implants in your first one-hour consultation.
Dental implant surgery
In order for the implant and bone to have the right amount of contact, a small hole needs to be created in the patient's jawbone. The implant should fit securely in this hole and the two should integrate over time.
This surgery is usually performed under local anaesthetic, but Dr Joe Bhat, dentist, can provide a few oral or intravenous sedation for nervous patients, or surgery under general anaesthetic at a nearby hospital as a day patient.
To start your journey to stable, durable and dependable replacement teeth, give Dr Bhat a visit.